Felting
Felting is a technique that creates more density in sheep wool using specially barbed needles or (hot) water, soap and mechanical processing. Using this technique, it is possible to create both flat and 3D objects. Connecting wool to delicate fabrics (often silk) is called Nunofelting. Nunofelting works best for scarves or other articles of clothing.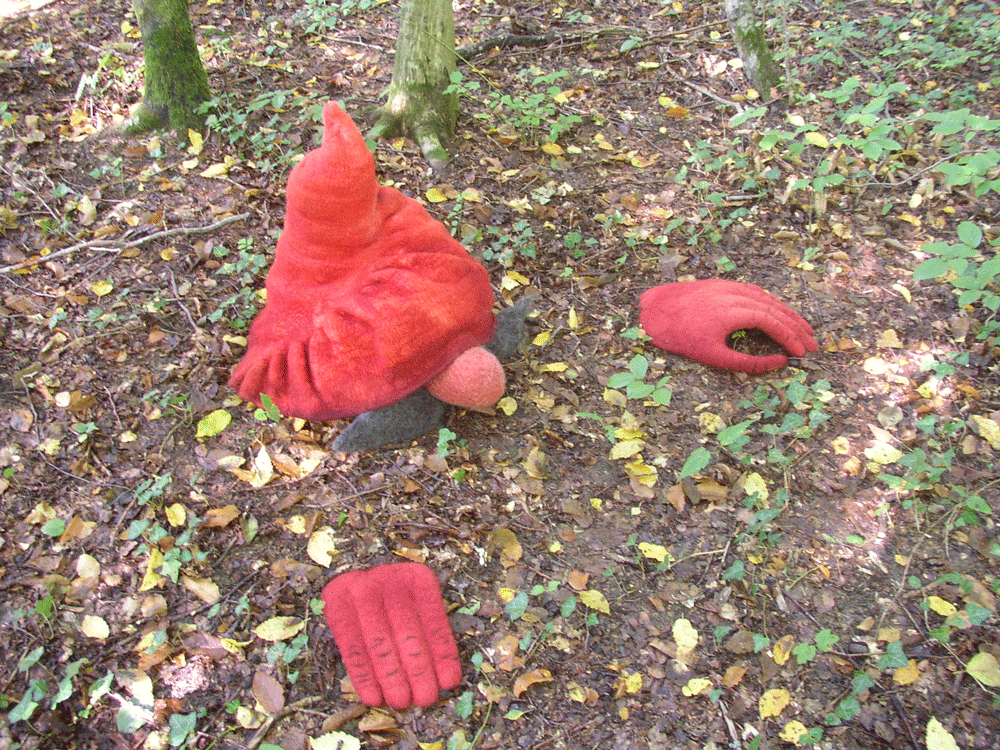 This object "Filzgerald" consists of a knitted and then felted hat, a nose, a mustache, and hands felted using a needle (the red was dyed with madder). It was accepted for the II. Textile Outdoor Award organised by the studio Silke Bosbach - Studio for Contemporary Textile Arts (www.faser-um-faser.de).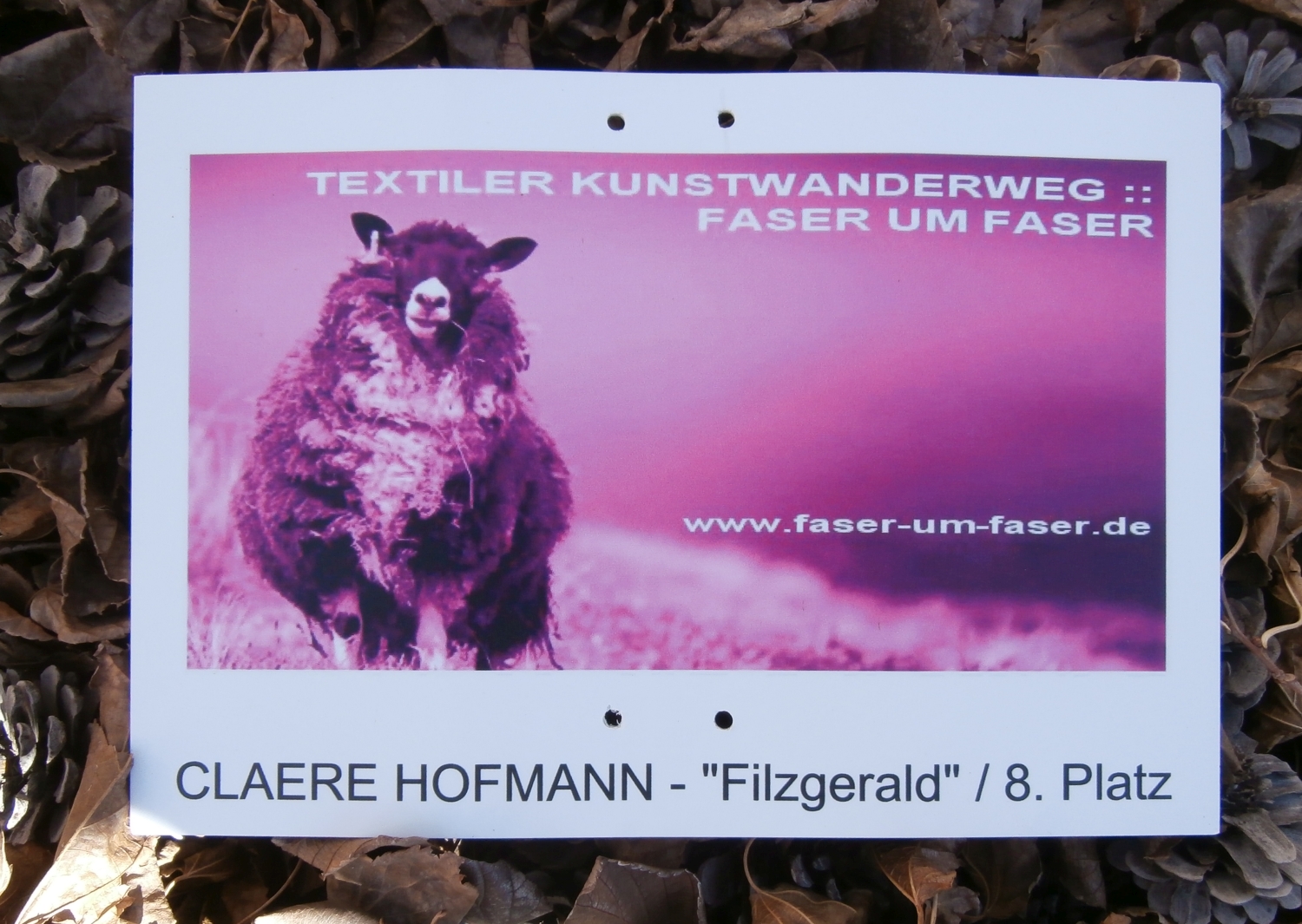 It was exhibited as one of 20 textile objects in the nature walks in the community of Much in the nature park Bergisches Land from June 3rd to October 11th 2013.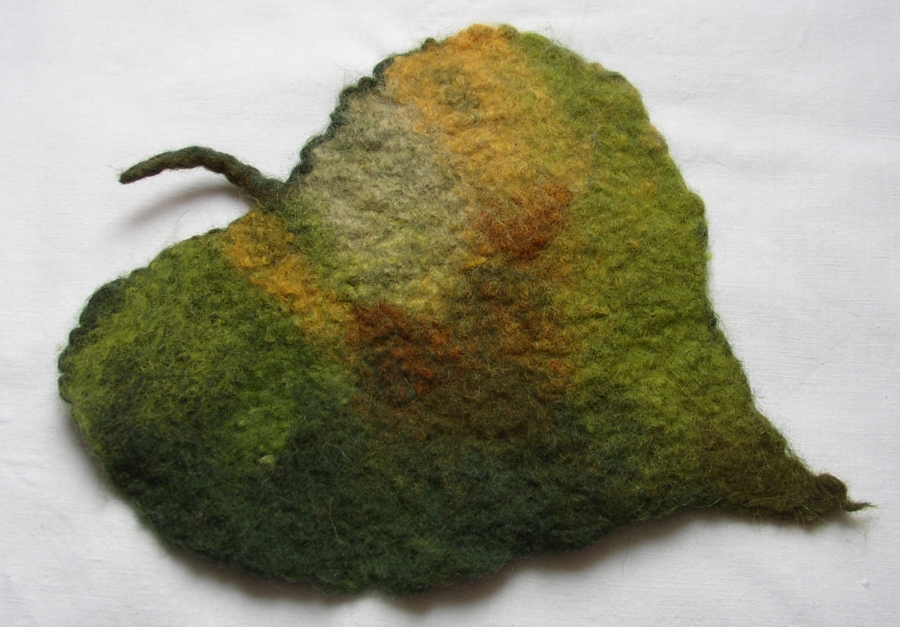 Mat (for a big cup) in leaf form, felted with soap and water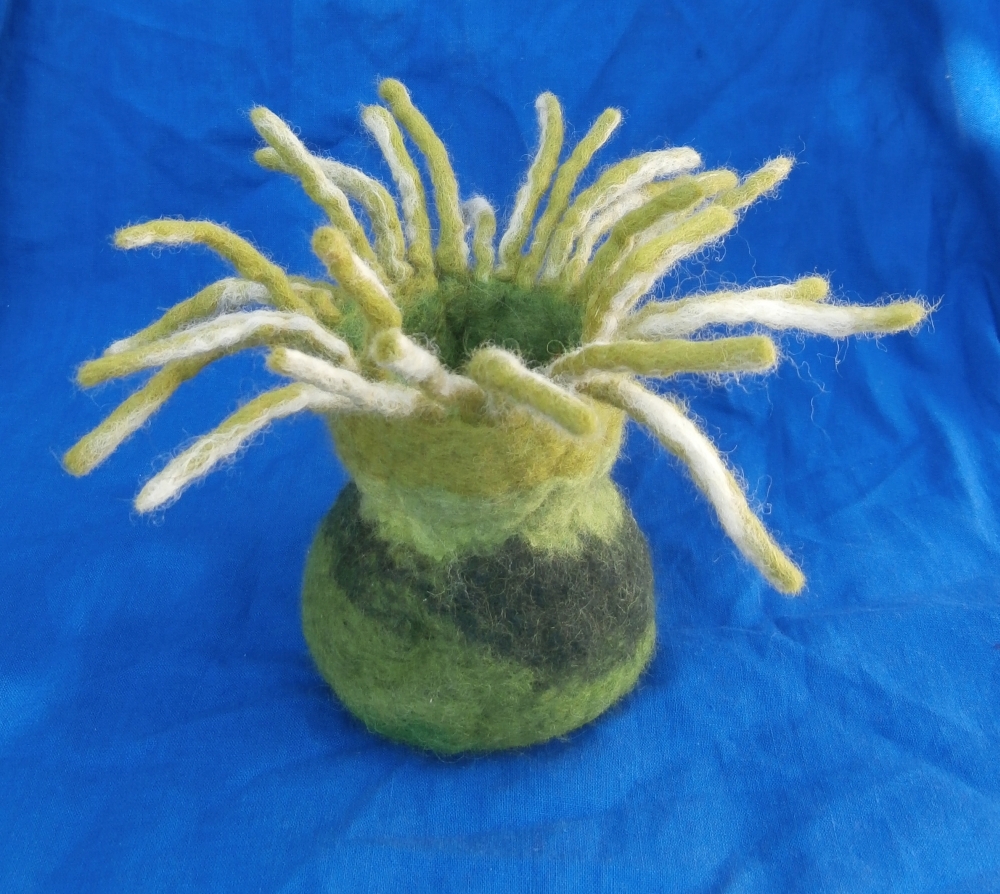 Anemone, about 18 cm tall, felted with soap and water and using a needle for a community activity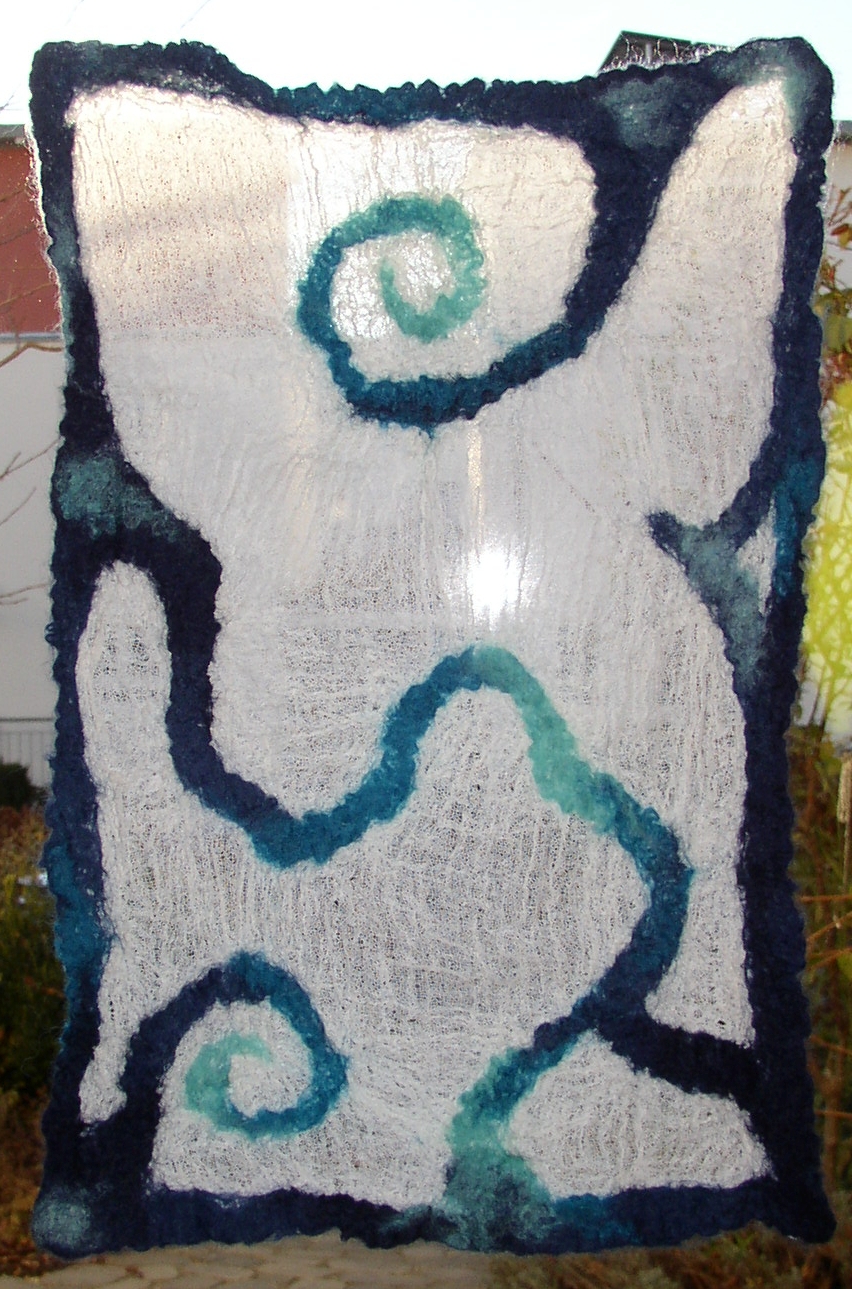 Window hanging, nunofelt on transparent chiffon silk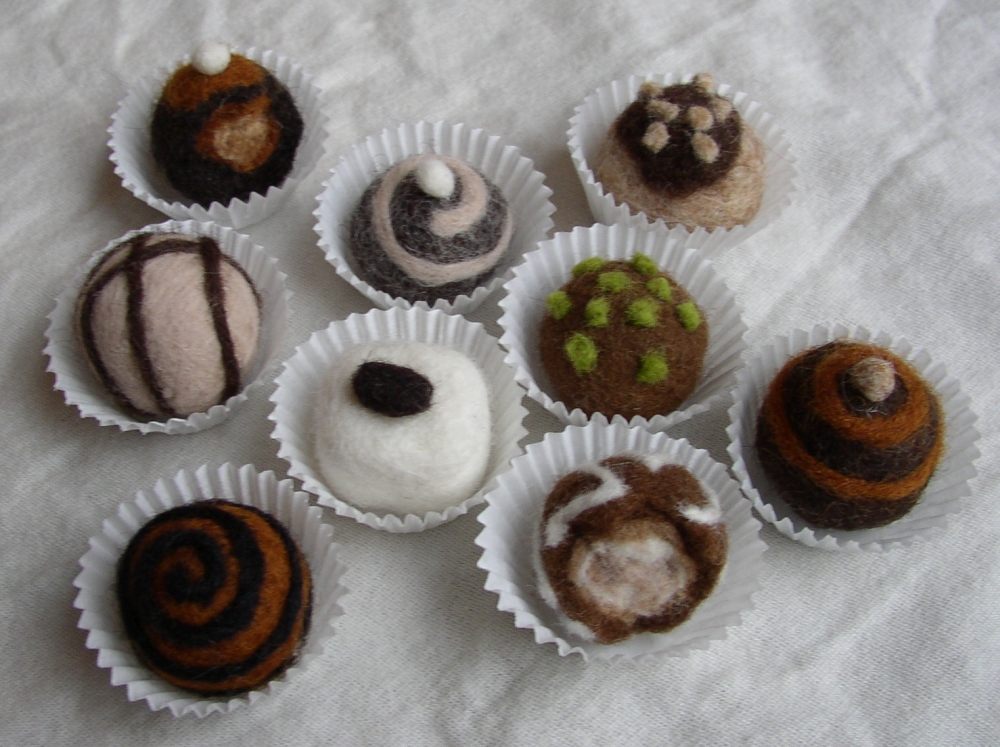 Chocolates, no calories, guaranteed, felted with soap and water and using a needle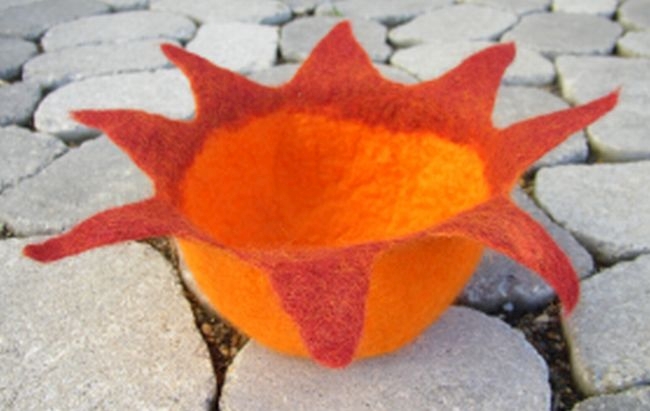 Star bowl, about 25 cm wide, felted with soap and water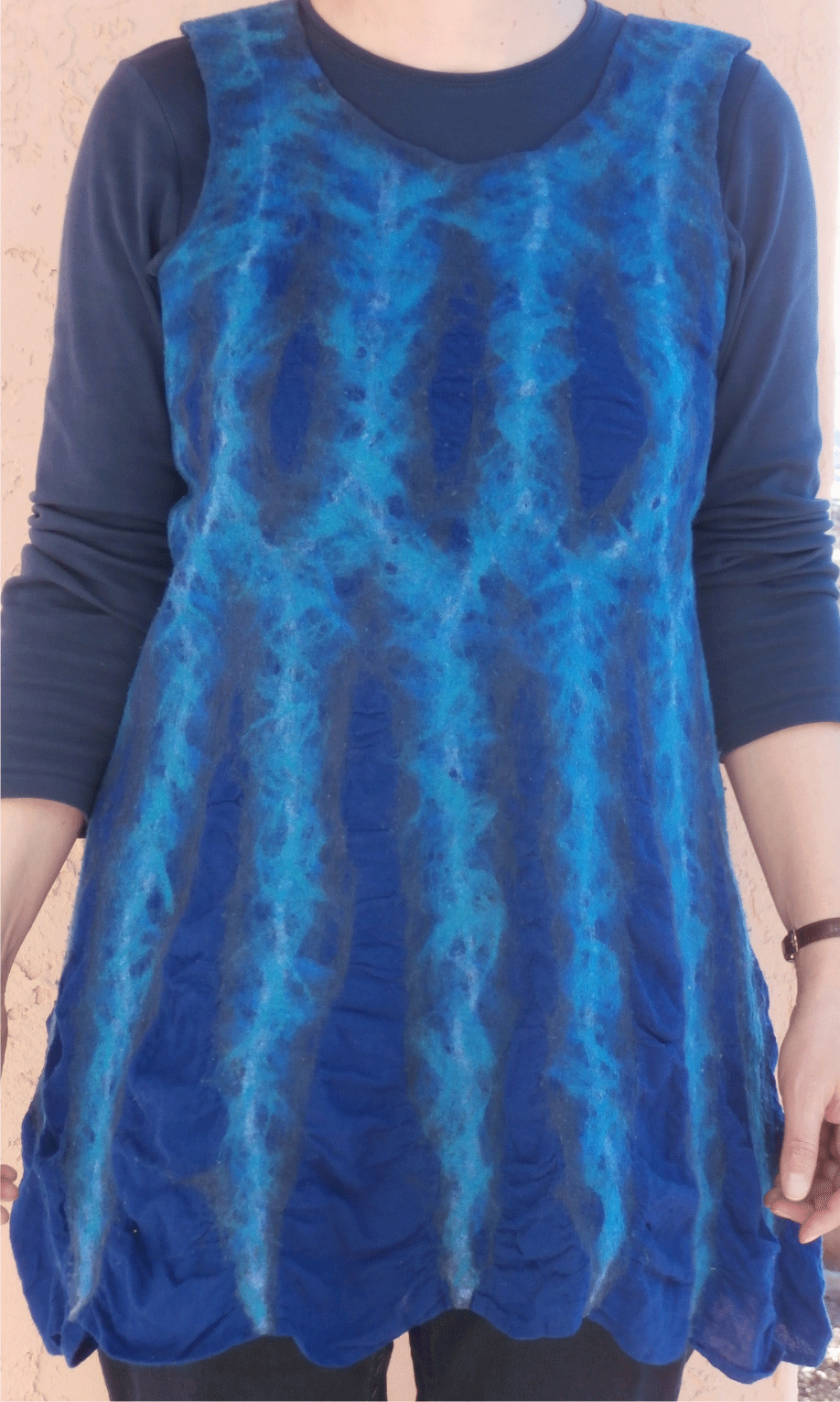 This tunic is felted onto a thin dark blue wool fabric (etamine de laine) without any sewing being required.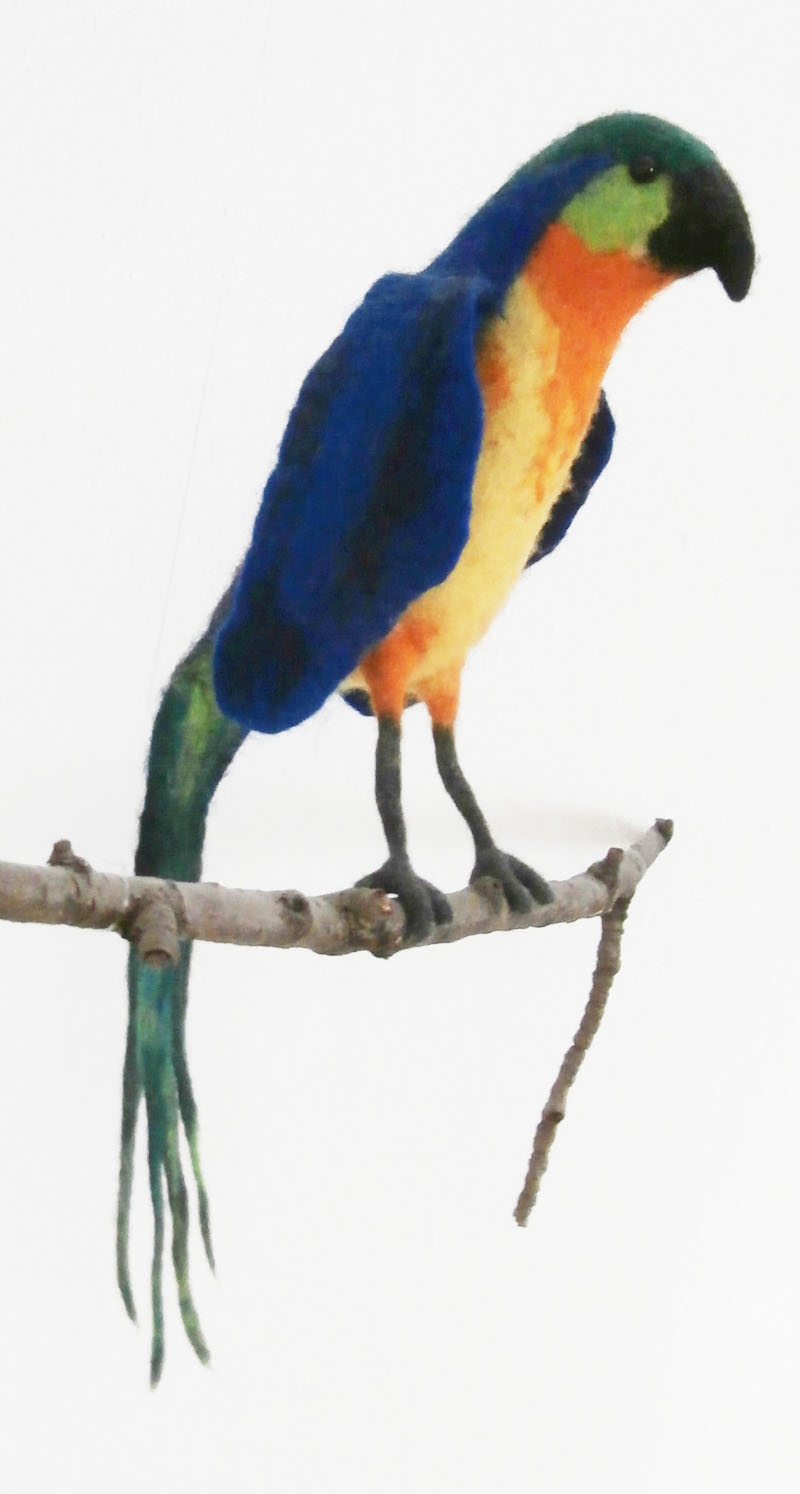 Parrot: Felted with soap and water using a wire to support the feet; placed on a branch, full length of the parrot is about 52 cm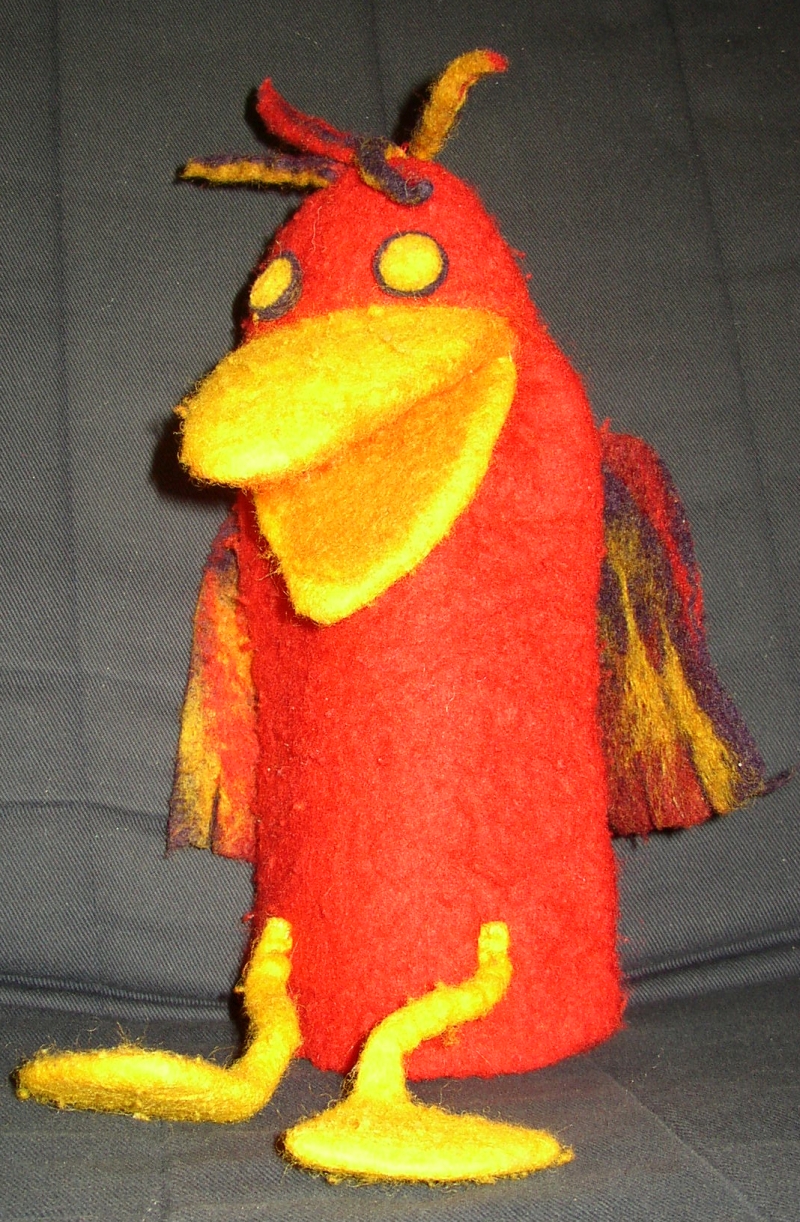 Felted Bird: glove puppet, felted with soap and water